2017/ 11 /01
Wrong Product Label on CANVIOTM Products
1st November 2017
Wrong Product Label on CANVIOTM Products
Toshiba Electronic Components Taiwan Corporation
Dear Valued Customers:
Toshiba Electronic Components Taiwan Corporation would like to inform our valued customers of a shipment with wrong product label, which is labeled on the bottom of those products, in a part of the CANVIOTM products ("Subject Product") as below.
The use of Subject Product is estimated no effect on quality, reliability and safety. Accordingly, we do not foresee that there will be an issue in using Subject Products.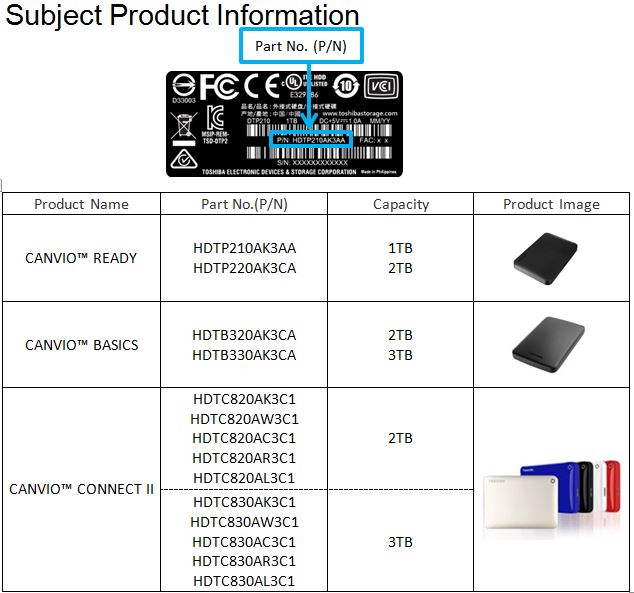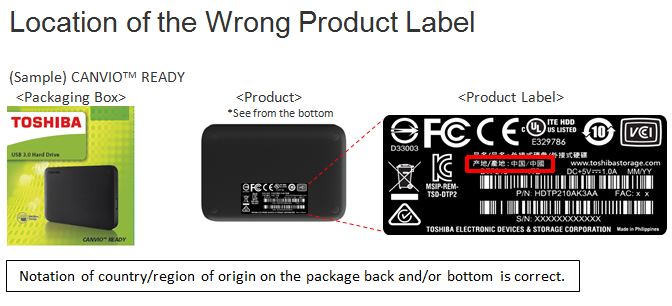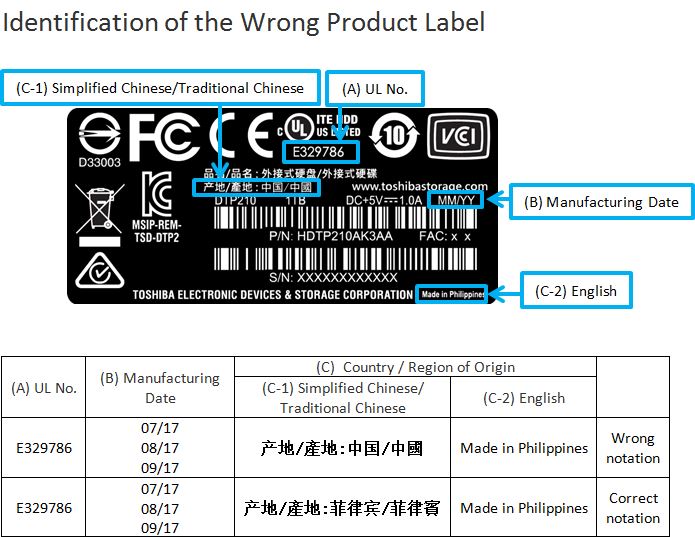 Contact Us
Please contact us whenever you have questions or concerns in this notice.
Telephone Number: 02-8978-6064
URL:   http://www.sdd.toshiba.com.tw
One Gigabyte (1GB) means 109 = 1,000,000,000 bytes and One Terabyte (1TB) means 1012 = 1,000,000,000,000 bytes using powers of 10. A computer operating system, however, reports storage capacity using powers of 2 for the definition of 1GB = 230 = 1,073,741,824 bytes and 1TB = 240 = 1,099,511,627,776 bytes, and therefore shows less storage capacity. Available storage capacity (including examples of various media files) will vary based on file size, formatting, settings, software and operating system and other factors.


© Toshiba Digital Media Network Taiwan Corporation
Design by CREATOP