2013/ 12 /03
READ-INTENSIVE APPLICATIONS HAVE MET THEIR MATCH IN NEW TOSHIBA ENTERPRISE SSD
The PX03SN is suitable for online transactions, cloud computing, online gaming and big data analytics.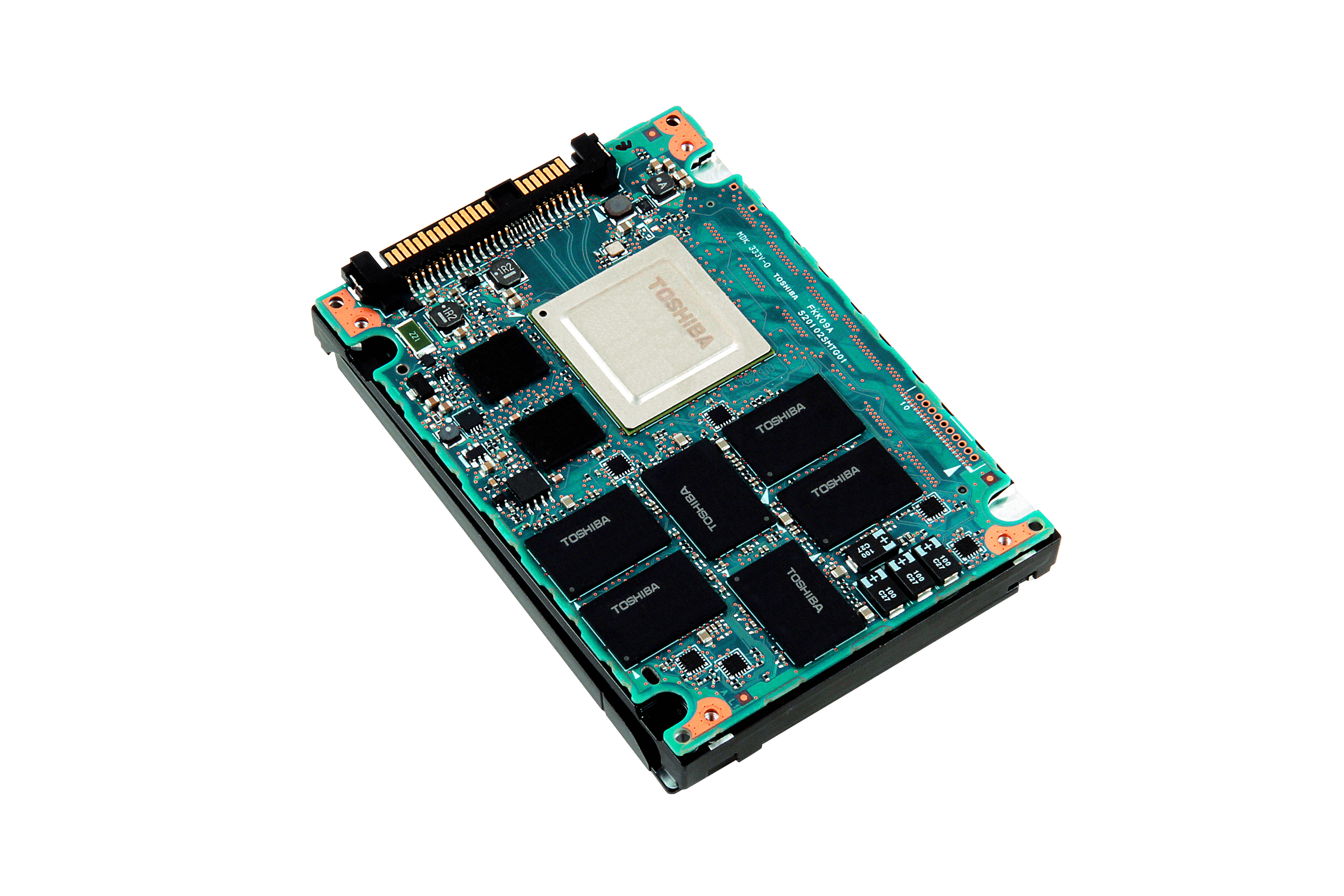 Toshiba Digital Media Network Taiwan Corporation (TDMT)., a committed technology leader, announces a new enterprise read intensive solid state drive (eSSD) – the PX03SN.  Designed to support the widest possible range of read-intensive applications, the PX03SN is available in capacities of up to 1.6TB  and supports one full drive write per day . The new 2.5-inch form factor SAS interface eSSD is designed for read-intensive applications, server storage and caching applications, and storage systems where customers are looking for a balance between cost, endurance and performance.
 
Optimized for read-intensive, read-caching, and low-duty storage applications, the newest addition to the eSSD family features a 12 Gbit/s   SAS interface. The PX03SN reflects Toshiba's continued storage innovation and is optimized for its target segment with NAND flash processes, density, endurance and interface implementation.
 
"Toshiba gives customers a 'one stop shop' capability for their storage requirements, including both SSDs and hard disk drives (HDDs) for customers' mobile and enterprise needs," said Mr. Kashiwabara, Senior Manager of Marketing Sec., Toshiba Digital Media Network Taiwan Corporation. "We are seeing increasing demand for eSSDs that offer a SAS interface and meet customers' endurance and price requirements without sacrificing performance."
 
The PX03SN 200/400/800GB and 1.6TB, read-intensive customer samples will begin shipping this month.


© Toshiba Digital Media Network Taiwan Corporation
Design by CREATOP