2013/ 07 /18
TOSHIBA ANNOUNCES CANVIO SLIM II PORTABLE EXTERNAL HARD DRIVE
Sleek, Stylish and Now with the Ability to Access and Share Data Anywhere, Anytime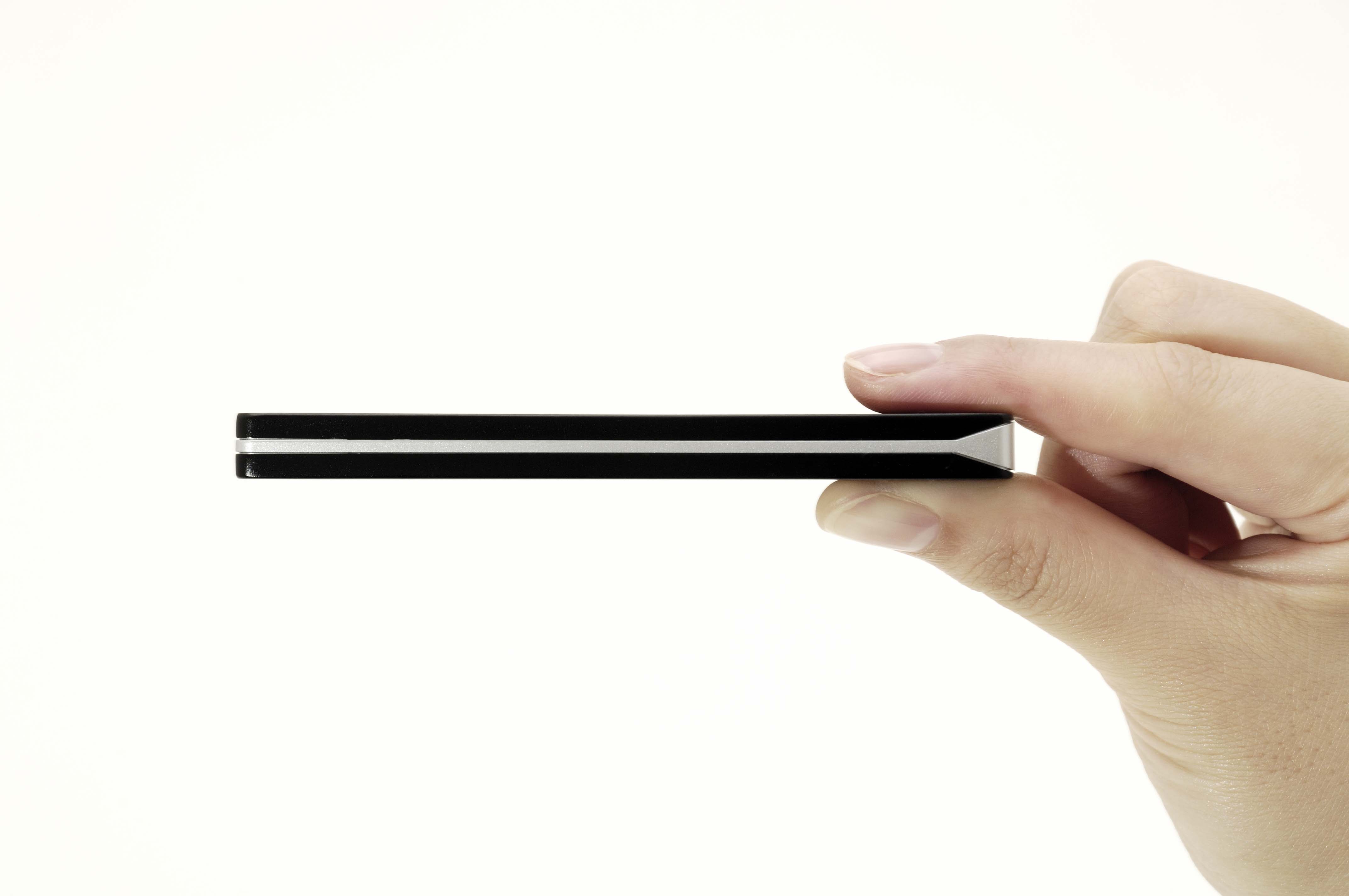 Taipei, Taiwan. — June 19, 2013 —Toshiba Digital Media Network Taiwan Corporation (TDMT), today announced the Canvio® Slim II Portable Hard Drive. With a capacity of up to 1 TB and measuring only 12.5 mm thick, the Canvio Slim II remains one of the thinnest and smallest portable hard drives available on the market—now with the ability to access and share data straight from the device. This complete external backup and storage solution is ideal for customers that carry an Ultrabook™ or other super-mobile PC. 
"The original Canvio Slim was extremely popular—especially with Ultrabooks users due to its incredibly sleek design. This time around, we challenged ourselves with making a great product even better," said Mr. Kashiwabara, Senior Manager of Marketing Sec., Toshiba Digital Media Network Taiwan Corporation. "We were able to increase the capacity to 1 TB without compromising much on size and added features that allow you to access and share your data from anywhere at any time—making the Canvio Slim II the ultimate mobile storage solution."
Powered by ultra-fast USB 3.0 technology (while still supporting USB 2.0), this ultraportable device lets users store files in a centralized place next to their computer, granting instant access to important files—whether at home or away.  As long as Toshiba's Canvio Slim II is connected to an Internet-enabled PC that is powered on, users will have complete access to their files, music, movies and photos from any device — no matter if they are home or away. Additionally, the device includes 10GB of free cloud storage for storing "always available" copies of important files and also allows users to instantly share large files and folders.
Setting it apart from similar drives on the market, the Canvio Slim II allows users to back up videos and photos directly from smartphones, tablets and other mobile devices that are equipped with Toshiba Storage's iOS or Android app to the external hard drive.
The included NTI Backup Now EZ software scans operating systems and offers customizable backup options. Users can choose between backing up files and folders to the cloud, backing up files and folders to the Canvio Slim II portable hard drive, backing up the entire system, or choose all three for the most comprehensive coverage.  The device can even schedule backup to run automatically at any time and day – ensuring files are always protected. The Canvio Slim II Portable Drives include a password lock feature that prevents unauthorized access to the drive.
Available in a special brushed aluminum black or silver, Toshiba's Canvio Slim II is pre-formatted NTFS for Windows PC and comes with a NTFS driver for Mac, allowing users to store and access files from their PC and Mac without reformatting. The storage device also includes a three year limited warranty.
Finally, The Canvio Slim II for Mac will also be available and it's designed is design specifically to work with a Mac – right out of the box.  There is no need to waste time reformatting the drive or installing complicated backup software.  It is compatible with Apple® Time Machine®.  Plus, the sleek aluminum design compliments Macbooks nicely.
 


© Toshiba Digital Media Network Taiwan Corporation
Design by CREATOP