2013/ 03 /25
Top marks: Toshiba's Canvio Slim is awarded for its high design quality in the Red Dot Award: Product Design 2013
Top marks: Toshiba's Canvio Slim is awarded for its high design quality in the Red Dot Award: Product Design 2013
25 March 2013, Taiwan – Toshiba Digital Media Network Taiwan Corporation (TDMT), has today announced that it has been awarded the internationally acclaimed red dot design award for its innovatively designed Canvio Slim external hard drive. The innovative power of Toshiba impressed the 37-member jury of experts for the "red dot award: product design 2013". The jury members evaluated 4,662 entries in 19 different categories in this year's competition. Only the best designs received the red dot for their successful design creation.
The Canvio Slim is Toshiba's smallest and thinnest portable hard drive yet. It offers users high capacity storage of 500GB[1], with data protection to back up irreplaceable data. The Canvio Slim has a sleek design with brushed aluminium, available in black or silver. The device is one of the thinnest, lightest and smallest on the market at 107mm long, 75mm wide and only 9mm thick, ideal for storage on the go. And, with plug and play technology, users can back up valuable data quickly and easily.
This HDD may be tiny, but boasts 500GB of capacity[2]. The Canvio Slim is capable of storing up to 142,000 digital photos or 131,000 digital music files or 410 downloaded digital movies. With this kind of capacity even data hoarders can store their whole digital library in their briefcase, handbag or even back pocket.
Prof. Dr. Peter Zec, initiator and CEO of the red dot, has pointed out that strong design competence and economic success nowadays go hand in hand: "The winners of the 'red dot award: product design 2013' are the protagonists of a highly developed design culture and design industry. These days it is becoming more and more difficult to distinguish between well-designed products. It is often only in the details that the special qualities become apparent. However, those product creations that pass the test before the critical eyes of the international red dot jury will not disappear into the crowd and will be able to fend off global competition."
The red dot design award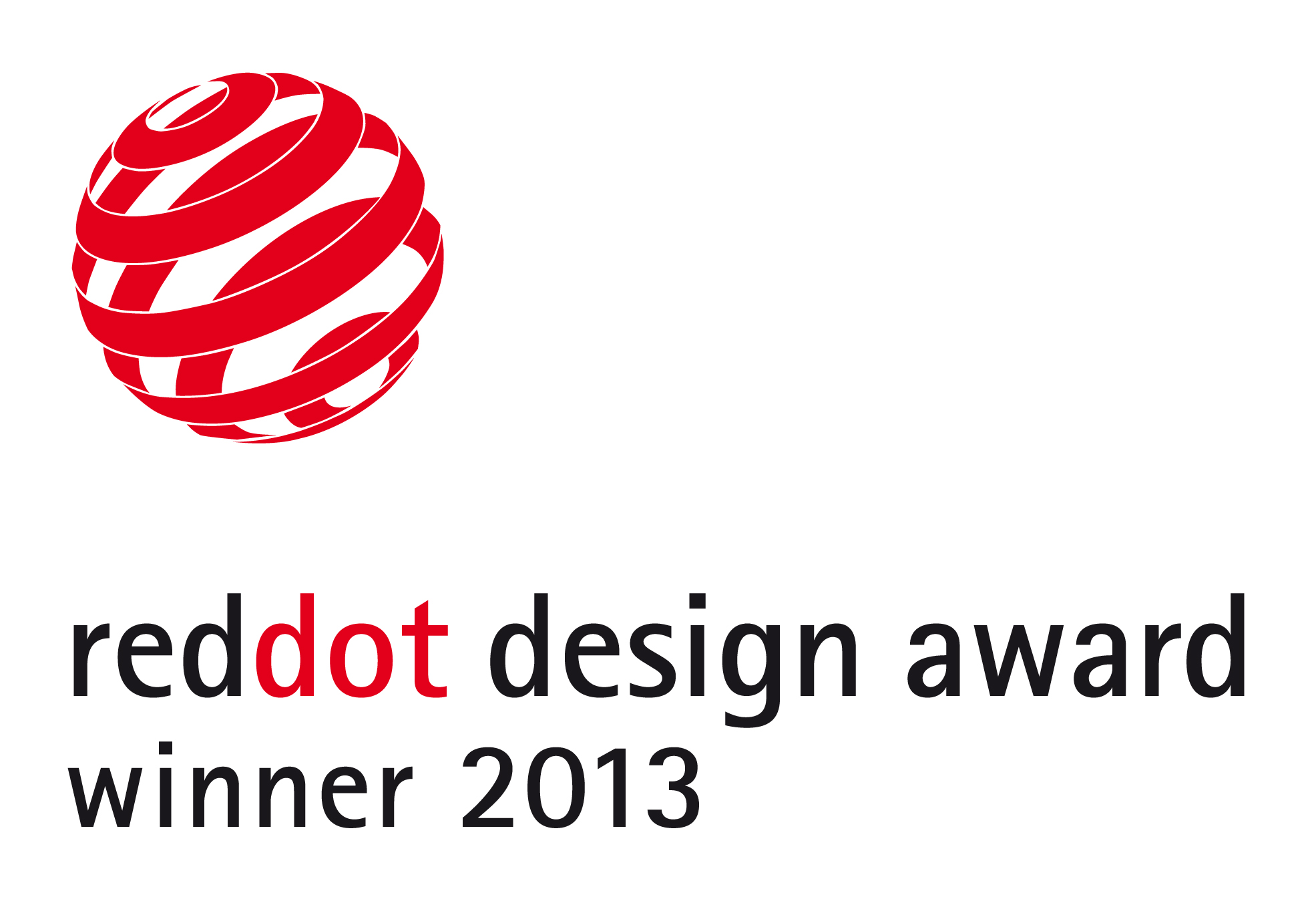 With the red dot design award, the Design Zentrum Nordrhein Westfalen created one of the most internationally acclaimed competitions. The prize, the "red dot", has established itself worldwide as one of the most sought-after quality marks for excellent design. The Design Zentrum Nordrhein Westfalen displays the award-winning products in the red dot design museum for at least one year.
---
[1]   Definition of Capacity: TOSHIBA defines a megabyte(MB) as 1,000,000bytes, a gigabyte(GB) as 1,000,000,000 bytes, and a terabyte(TB) as 1,000,000,000,000bytes.
[2]  Examples of the number of photos, songs, movies and any other files that can be stored on a hard drive are provided for illustrative purposes only. Results may vary.



© Toshiba Digital Media Network Taiwan Corporation
Design by CREATOP