2012/ 09 /27
TOSHIBA INTRODUCES WORLD'S THINNEST & SMALLEST PORTABLE EXTERNAL HARD DRIVE IN CANVIO SLIM
Toshiba Introduces World's Thinnest & Smallest portable external hard drive In Canvio Slim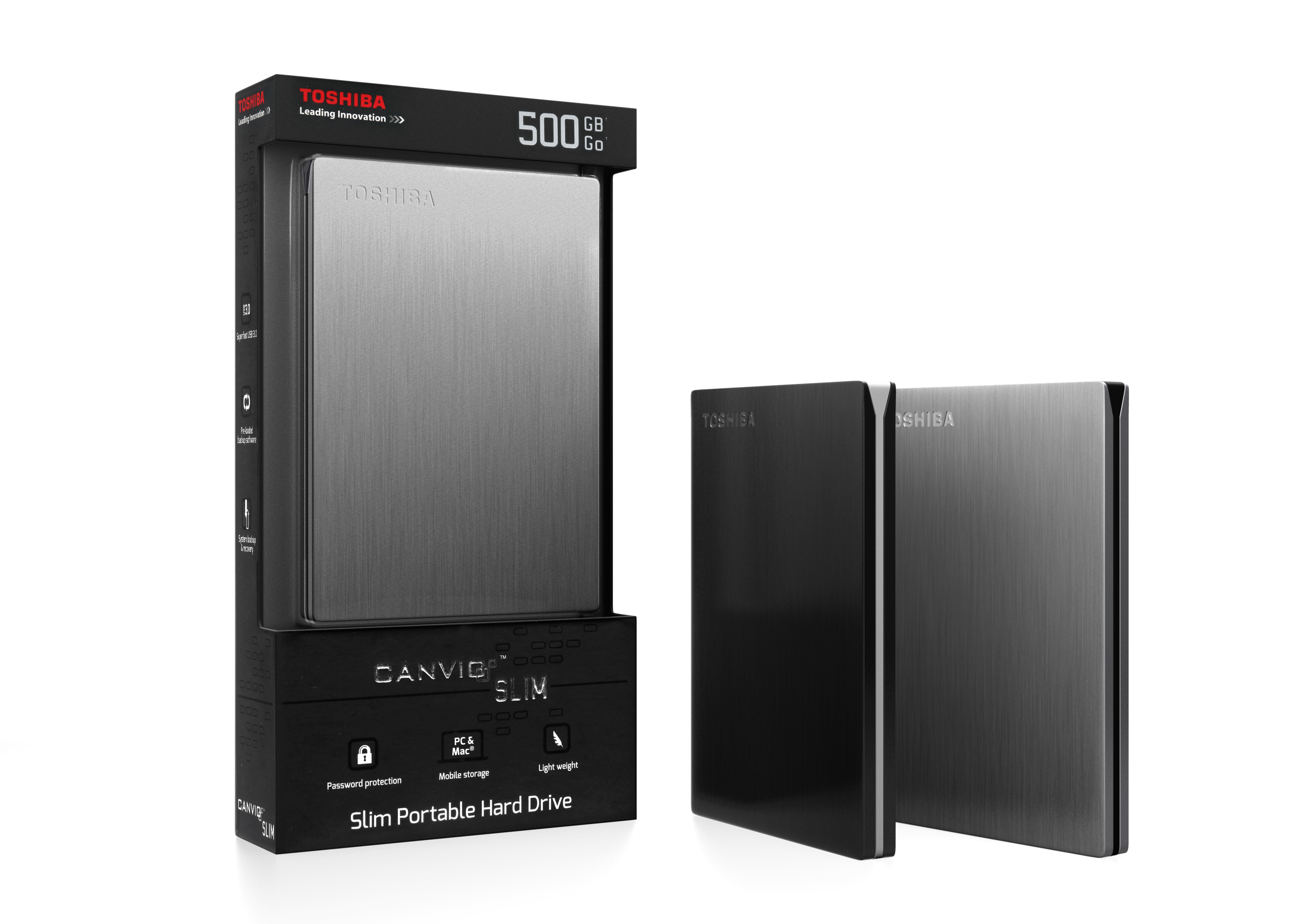 Toshiba Digital Media Network Taiwan Corporation (TDMT), today announced the Canvio® Slim Portable Hard Drive. With a capacity of 500 GB and measuring only nine millimeters thick, the Canvio Slim is one of the thinnest and smallest portable hard drives available on the market.

 

"As consumer electronics continue to get thinner, lighter, and more portable, we recognized a huge demand to create a storage device that is in line with those trends," said Mr. Kashiwabara, Senior Manager of Marketing Sec., Toshiba Digital Media Network Taiwan Corporation.. "With the Canvio Slim, consumers can now easily stash their storage device right along with their Ultrabook, knowing that their data is always safe, even they're on the go."

 

This compact drive offers high capacity storage in a slim and sleek brushed aluminum design, available in either black or silver. The Canvio Slim's built-In USB 3.0 Interface significantly improves file transfer performance for large media files and dramatically minimizes the wait time for backup, while also being backwards compatible with USB 2.0 devices. Additionally, the drive comes with a NTFS driver for Mac allowing users to store and access files from PC and Mac® without reformatting.

 

The Canvio Slim also comes equipped with software that back up simple and easy. The included NTI® Backup Now EZ™ software provides a system scan that recommends the best type of coverage. Users can choose between backing up files to the cloud, backing up files and folders to the Canvio Slim portable hard drive, backing up anything saved on the computer, or all three for the most comprehensive coverage. The device also offers user peace of mind by including a three year limited warranty.


© Toshiba Digital Media Network Taiwan Corporation
Design by CREATOP