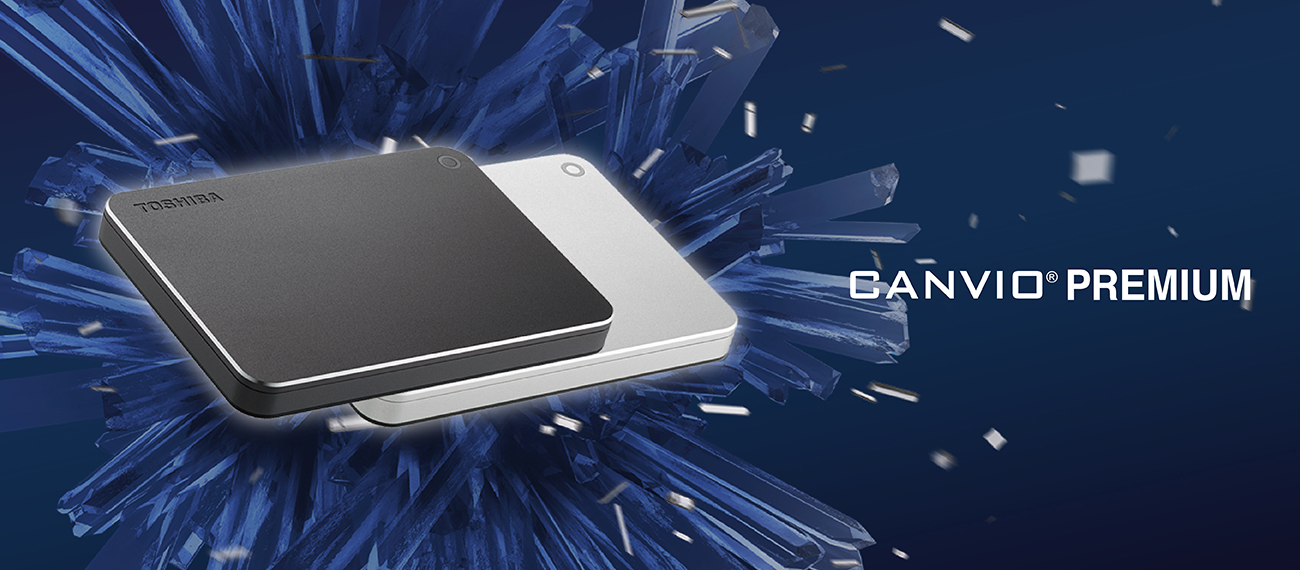 HIGH QUALITY ALUMINUM FINISH

The stylish design with an aluminum finish and diamond-cut edges in silver metallic or dark gray metallic. The top of the device is flat, making it easy to store, and curves have been minimized to emphasize the thinness of the drive and give it a sharper look. 
USB Type-C™ADAPTER

It is accompanied by USB Type-A to USB Type-C™ adapter that can be inserted in any orientation for easy connectivity to everything from notebooks to high-end desktop PCs. 

SLIMMER & FLAT DESIGN

The 2TB devices in the Advance line have a 14mm profile, 5.5mm slimmer than the previous CANVIO  CONNECT model. The 1TB devices have a 14mm profile as well, and the 3TB/4TB devices have a 19.5mm profile.

 

 

 

 

BACK UP & PASSWORD SECURITY SOFTWARE

Data backup and PC recovery possible with simple actions. Password protection enables you to stop your data being seen by others.

© Toshiba Digital Media Network Taiwan Corporation
Design by CREATOP