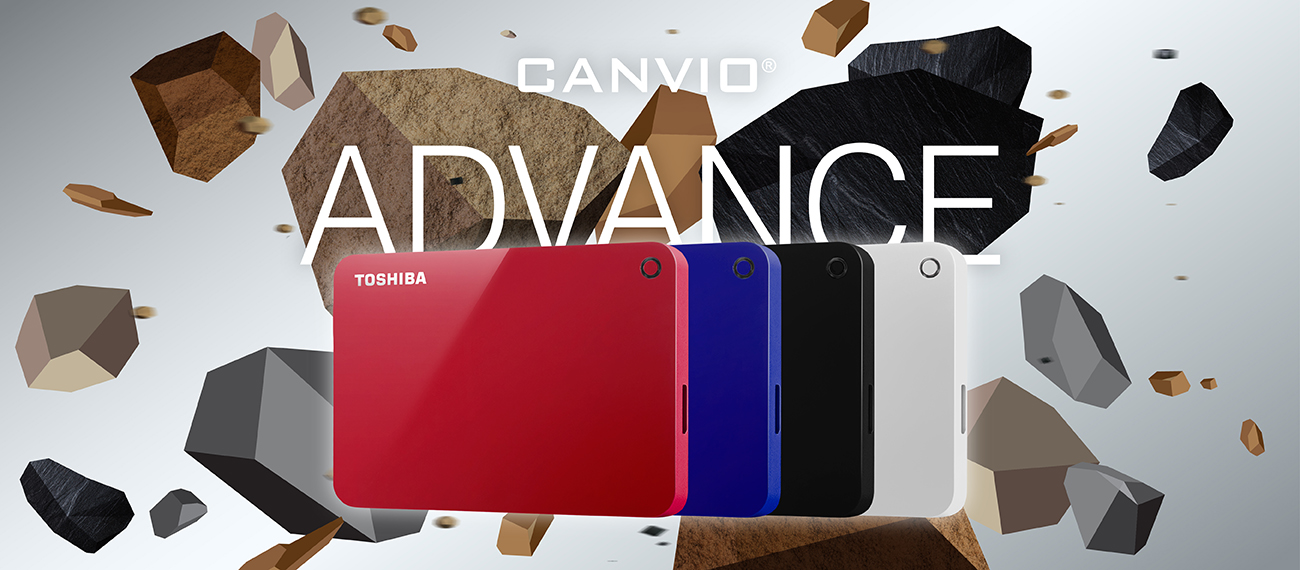 ANY FILE. ANY DEVICE. ANYWHERE.
The line of Canvio® Advance portable hard drives make it easy to backup and share digital content from any location. With up to 3TB of storage available, consumers can simply connect the Canvio® Advance to their laptop or desktop PC to store, backup, access and share files.
 
 
 
 
 
 
 
EEXPANDED ACCESS, SHARING AND MOBILITY
Just plug it in and the Canvio® Connect II turns any PC2 into a great storage, sharing and backup solution. Plus, the Canvio® Connect II is compact and easy to bring along.
 
SLIMMER & FLAT DESIGN
The 2TB devices in the Advance line have a 14mm profile, 5.5mm slimmer than the previous CANVIO  CONNECT model. The 1TB devices have a 14mm profile as well, and the 3TB/4TB devices have a 19.5mm profile.
 
BACK UP & PASSWORD SECURITY SOFTWARE
Data backup and PC recovery possible with simple actions. Password protection enables you to stop our data being seen by others.
 
 
 
 
 
 
 
 
 
 
 
 
 
 
 
 

 
1. Included Backup software is for Windows®-based PC only.

© Toshiba Digital Media Network Taiwan Corporation
Design by CREATOP